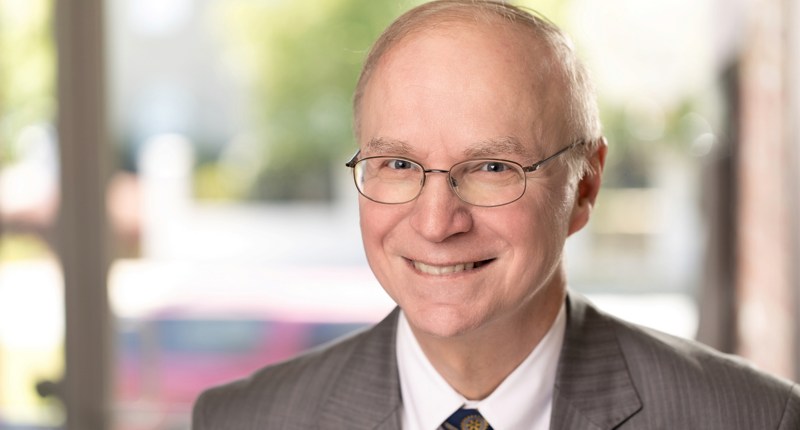 Bruce Gaudin is the recipient of the 2018 Leaders In Philanthropy Award for St. Landry Parish, an honor presented by Community Foundation of Acadiana (CFA) and Hancock Whitney Bank, and sponsored by City Club at River Ranch.
A native of St. Martinville, Bruce has called Opelousas home since the mid-seventies. He has been an active member of the Opelousas Rotary Club since 1977 and has been involved in all aspects of his Rotary Club for four decades.
Currently, Bruce is the chairman of the Rotary Club annual television auction which raises $40,000.00 per year and benefits local organizations such as Hope for Opelousas, CASA, the Boys and Girls Club, the Opelousas-Eunice Public Library, the Refinery, the Cerebral Palsy Clinic, and the Boy Scouts Swamp Base Project.
He contributes to the Desormeaux Foundation, the Bishops Services Appeal, the Carmelite Monastery, the LSU Foundation, the Disch Declouet Center, the Orphan Train Museum and other local causes.
"It's up to us to give back," explained Bruce. "Your community gives you a lot. You are successful in business because of your community. So, you can't just take it all, you have to give something back."
He was named Citizen of the Year by the St. Landry Chamber of Commerce in 2016 in recognition of his tireless efforts to improve his community.
Bruce has also served on the board of the St. Landry Chamber of Commerce, Opelousas Main Street, and the Opelousas-Eunice Public Library, and was co-chairman of the Citizens Coalition for a St. Landry Parish Library System.
He graduated as a member of the Order of the Coif from LSU Law School in 1976 and has been a successful attorney in Opelousas since 1977.
Leaders in Philanthropy Awards are presented annually to outstanding individuals or couples from each of the eight parishes of CFA's
primary service area who have made a philanthropic impact in their communities through substantial charitable contributions to or by attracting substantial contributions for nonprofits, churches or schools.