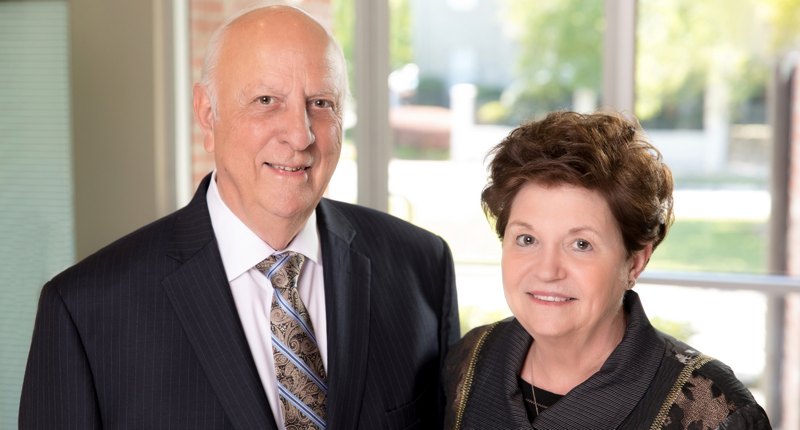 Mary Carol and Thomas R. LeBlanc Sr. are the recipients of the 2018 Leaders In Philanthropy Award for Iberia Parish, an honor presented by Community Foundation of Acadiana (CFA) and Hancock Whitney Bank, and sponsored by The Shea Family and Iberia Bank.
The couple is a perfect exemplification of being good stewards in a community. From very humble beginnings, Mary Carol and Thomas have reached great success as business leaders in Iberia Parish. They have used their success in industry to unselfishly give to charitable organizations and causes.

"The people of New Iberia are very friendly," said Thomas. "We like the community and see the value of its activities. Since we received such a wonderful education, we like to give to those schools."

They have provided significant resources to Catholic High School (CHS) through participation and charitably giving to the Dancing with the Stars initiative, as well as donating a new pole-vaulting equipment for the CHS track program.
Mary Carol and Thomas were instrumental in securing the Doc Voorhies Wing, a new addition to the Bayou Teche Museum in New Iberia. Annually, they host a fundraiser to supporting the Iberia Performing Arts League.

"As in life, when you have the means it's important to give back to the community because the community has given so much to you," said Thomas. "Giving has a lot of value, it's a great feeling. I think everybody should do it."
Also, they support a wide variety of other organizations including the Catholic Church, Sisters of Mt. Carmel, St. Edwards, Haiti and Guatemala missions, The Unexpected Pregnancy Center, Wounded War Heroes, and Shadows on the Teche.
Leaders In Philanthropy Awards are presented annually to outstanding individuals or couples from each of the eight parishes of CFA's
primary service area who have made a philanthropic impact in their communities through substantial charitable contributions to or by attracting substantial contributions for nonprofits, churches or schools.