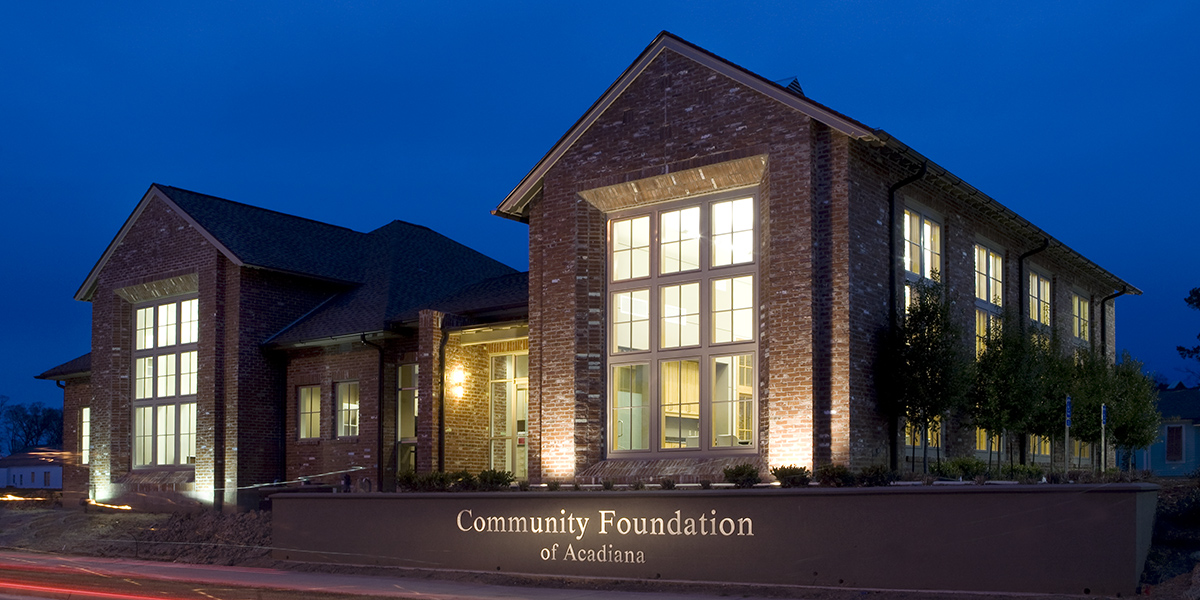 LAFAYETTE, (Feb 16, 2022) – Community Foundation of Acadiana (CFA), a donor-centric, entrepreneurial foundation whose core purpose is building legacies and improving communities, has disbursed grants of almost $175 million and has attained more than $200 million in assets since inception in 2000.
"CFA has attained these milestones thanks to well-respected volunteer Board, Committee, and Affiliate Members, dedicated and talented staff, and an especially generous region," said Raymond Hebert, 21-year CEO. "CFA enjoys the prestige of being the third largest community foundation in the state and has been recognized among the top 100 U.S. community foundations. We are proud of the work of many that have established a sound, credible, well-respected philanthropic jewel for Acadiana. With growth comes greater expectations and responsibilities, especially regarding donor services, donor relations, and civic leadership."
Recognizing the strategic opportunities these milestones create for the future of CFA and allowing Hebert to focus on business development, the Board has agreed to an organizational restructuring. Hebert will assume the position of Executive Director focusing on donor relations and business development, and a new CEO, focusing on Foundation management, strategic planning, and civic leadership, will be hired.
"Everything CFA does generally falls into one or both of two areas – stewardship and civic leadership," said Jason Freyou, CFA Board Chairman. "CFA must have the proper infrastructure to appropriately meet increasing expectations of and its responsibilities to generous donors, communities, and the Acadiana region. CFA is aligned, and the timing is good. Raymond is the heart and soul and face of CFA. This enhancement will benefit his focus, create greater capacity, and position CFA for its future growth and impact, all of which is quite promising."
Don Washington, former CFA Board Chairman, will Chair the CFA CEO Selection Committee which will begin the interview process in February and plans to announce the new CEO no later than April. Interested parties may send their resumes to cfa@fostermarketing.com or to CFA, c/o Don Washington, 3903-F Ambassador Caffery Pkwy, Lafayette, LA 70503.