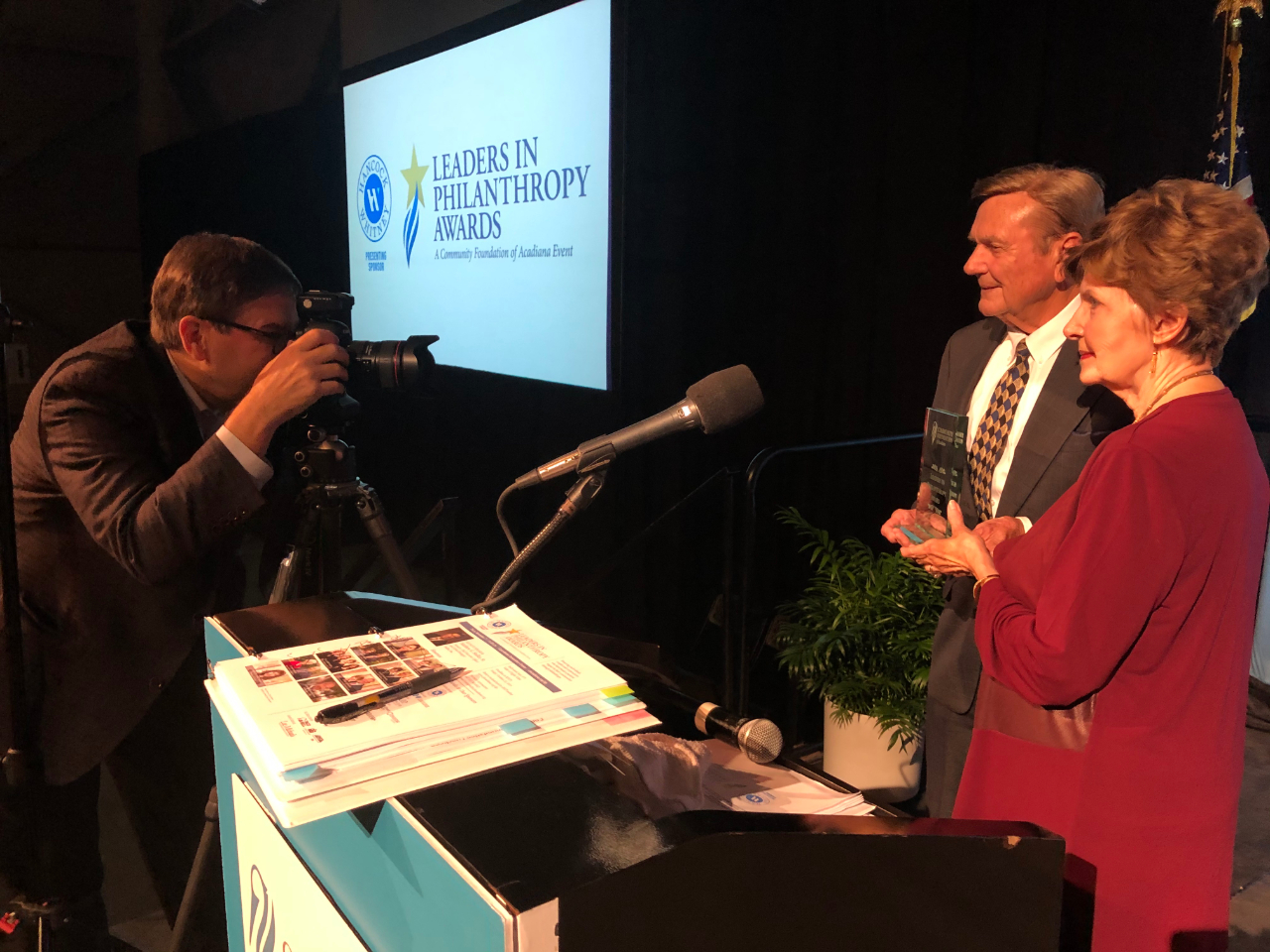 Community Foundation of Acadiana (CFA) is now accepting nominations from the community for the 2020 Leaders in Philanthropy (LIP) Awards. Nominations can be made online at www.cfacadiana.org/lip. The deadline to submit a nomination is Monday, March 16, 2020.
The general public can nominate an outstanding individual, couple, and/or business or corporation that has made a philanthropic impact throughout Acadiana and beyond to support nonprofit organizations, churches, schools, or community initiatives. The Corporate Award winner(s) need not be headquartered in Acadiana.
Leader in Philanthropy Award recipients will be chosen from each of CFA's primary service areas of Acadia Parish, Evangeline Parish, Iberia Parish, Lafayette Parish, St. Landry Parish, St. Martin Parish, St. Mary Parish, and Vermilion Parish.
Nominations should be completed online at www.cfacadiana.org/lip and will be accepted until the close of business on March 16, 2020.
"Our annual Leaders in Philanthropy Awards Luncheon is an appropriate way to recognize those who have contributed so much to our communities through charitable giving or philanthropic work," said Raymond J. Hébert, the CFA President and CEO. "We appreciate the community's help in identifying worthy recipients via the nominations process."
Nominees do not need to be fund owners at CFA nor contributors to the Foundation to be selected for an award. CFA's past board of directors will review and choose the award recipients for all parishes, except for Iberia and St. Mary. CFA has affiliates in those parishes with local boards of directors who will review and choose their parish's award selections. Once selections are made, a final list will be submitted to CFA's board of directors for final approval.
Recipients will be selected in April and will be presented with an award at the Leaders in Philanthropy Awards Luncheon on November 12, 2020.
The purpose of CFA's Leaders in Philanthropy Awards Luncheon is to honor outstanding area philanthropists, increase awareness of the value of philanthropy and to educate the public about CFA and its mission across its 8-parish service area.
For more information or assistance, please contact the Farrah Reyna, the public relations coordinator, at freyna@cfacadiana.org.
CFA is south Louisiana's premier philanthropic organization benefiting our region, with a particular focus on the parishes of Acadia, Evangeline, Iberia, Lafayette, St. Landry, St. Mary, St. Martin and Vermilion. CFA has realized cumulative gifts exceeding $143 million and has made cumulative grants of over $143 million. Learn more at www.cfacadiana.org.