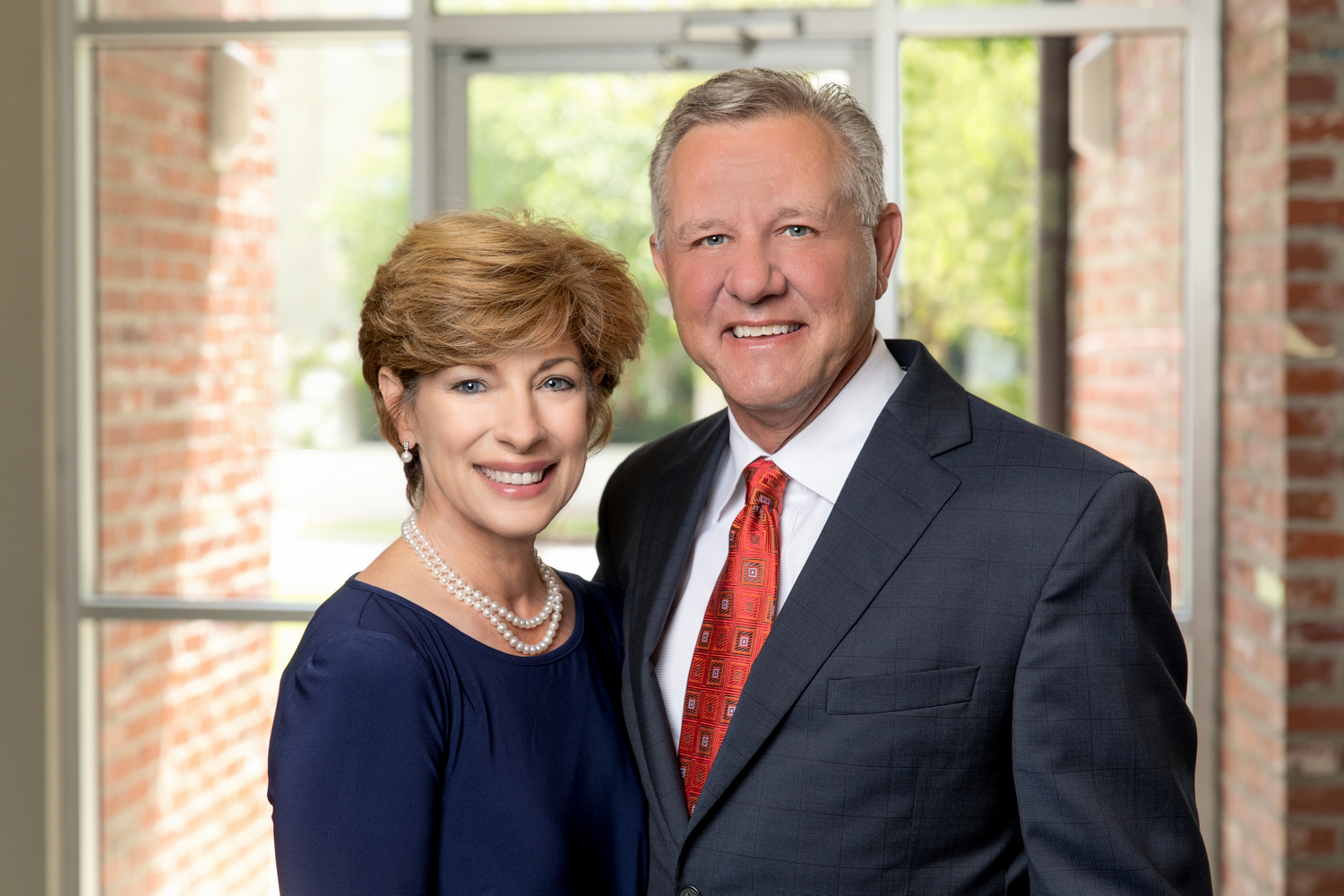 Lafayette, LA – Cheryl and Michael "Mike" Robicheaux are the recipients of the 2019 Leaders In Philanthropy Awards (LIP) for St. Martin Parish. LIP is presented by Community Foundation of Acadiana (CFA) and sponsored by Hancock Whitney Bank. First National Bank is the proud sponsor of the St. Martin Parish honorees.
They will be honored during an awards ceremony on Thursday, November 7 at 11:30 a.m. at the Cajundome Convention Center in Lafayette. Seats are $75 per person and $500 per table of eight. Reservations can be made online at www.cfacadiana.org/lip. The deadline to RSVP is October 25.
St. Bernard School has always been an essential facet of the community and has been influential in the lives of Cheryl and Mike. During Cheryl's employment at the school, she saw parents struggle to afford a Catholic education for their children. Cheryl and Mike decided to donate her teaching salary to help families pay for tuition. Cheryl, Mike, and their friends worked to establish the Angels for Education Scholarship Fund in 2011. The fund assists families with the cost of tuition. In return, the families donate their time and volunteer at the school. Cheryl and Mike believe that planting seeds through a Catholic education will lead future generations to embracing philanthropic endeavors.
The couple contributed to St. Bernard School's Capital Campaign to fund the bus port at the entrance of the school. The port was dedicated to Mike's father, Onezphore "Nephie" Robicheaux, who gave so unselfishly of his time to the community he dearly loved.
They are parishioners of St. Bernard Catholic Church in Breaux Bridge. They have volunteered their time and contributed financially to several church projects over the years. A few of these projects include the stained-glass restoration of the church, remodeling of the church and chapel, donating a Pieta Statue, capital campaign for the Diocese of Lafayette, Grief Support Committee, and Parents Baptismal Connection Program.
Their strong belief in family values and commitment inspired them to assist Ryan and Mary-Rose Verret launch their Witness to Love marriage prep renewal program. The program is a movement dedicated to renewing the way engaged couples perceive and receive marriage preparation. They have given financial support in the establishment of this program as well as mentoring.
Mike is a volunteer at Sacred Heart of Jesus Catholic Church. Other projects Mike and Cheryl have contributed to in St. Martin Parish are the Teche Center of the Arts, St. Bernard/St. Francis Food Center and Eye Glass program, St. Jude's Foundation, Miles Perret Cancer Center, and Bishop's Services Appeal.
Cheryl and Mike were both born and raised in Breaux Bridge, Louisiana. They were high school sweethearts, and both graduated from Breaux Bridge Senior High and the University of Southwestern Louisiana (USL), now ULL.
They were married in 1985 and have lived in Breaux Bridge ever since. They have one daughter, Brittany Tabor.
Mike has worked in the Oil & Gas and environmental industries his entire career while Cheryl worked in the banking industry, and then later at St. Bernard School in Breaux Bridge.
Leaders in Philanthropy Awards are presented annually to outstanding individuals or couples from the eight parishes of Community Foundation of Acadiana's primary service area who have made a philanthropic impact in their communities through substantial charitable contributions to or by attracting substantial contributions for nonprofits, churches or schools.
Community Foundation of Acadiana is a tax-exempt, donor-centric, entrepreneurial foundation in Lafayette, LA. Its core purpose is building legacies and improving communities by connecting generous people to the causes they care about. CFA is south Louisiana's premier philanthropic organization benefiting our region, with a particular focus on the parishes of Acadia, Evangeline, Iberia, Lafayette, St. Landry, St. Mary, St. Martin and Vermilion. CFA is the host of South Louisiana Giving Day, the largest online fundraising event for nonprofit organizations, churches, and schools throughout Acadiana. Learn more at www.cfacadiana.org.