Joan and Eugene Fontenot are named 2019 Leaders in Philanthropy Honoree for Evangeline Parish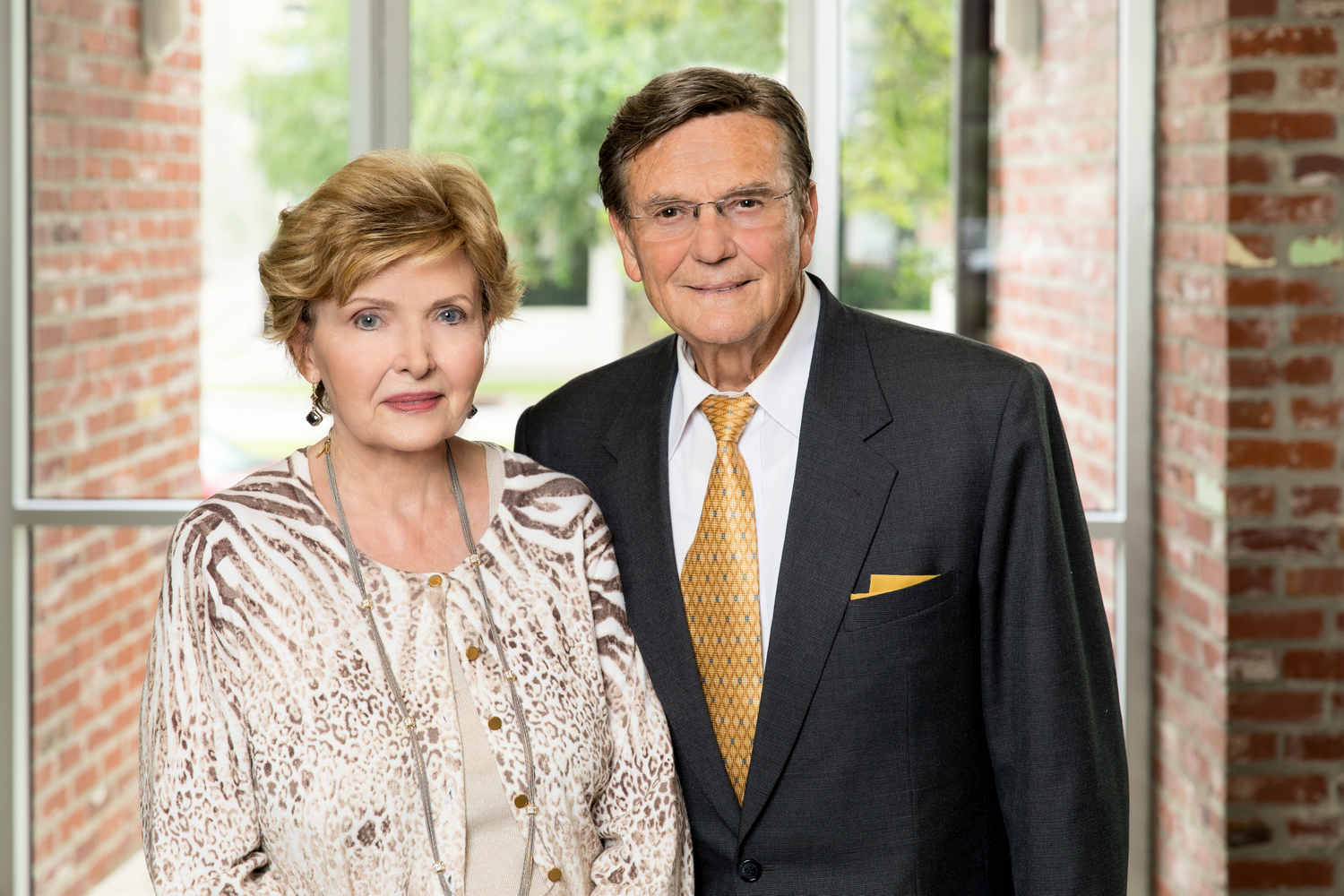 Joan and Eugene Fontenot of Ville Platte are the recipients of the 2019 Leaders In Philanthropy Award for Evangeline Parish, presented by Community Foundation of Acadiana (CFA) and sponsored by Hancock Whitney Bank, Investar Bank, and Southwest Fidelity.
They will be honored during an awards ceremony on Thursday, November 7 at 11:30 a.m. at the Cajundome Convention Center in Lafayette. Seats are $75 per person and $500 per table of eight. Reservations can be made online at www.cfacadiana.org/lip. The deadline to RSVP is October 25.
The Fontenot's have spent decades opening their hearts to serve others in their community. Joan and Eugene grew up, witnessing the generosity of others in the community, which encouraged them to make philanthropy a priority. The couple has a passion for supporting education and religious organizations throughout Evangeline Parish.
Sacred Heart Elementary and Sacred Heart High School in Ville Platte are unique places for Joan and Eugene because its where they attended school as children. After graduating, they became volunteers and supporters of the Sacred Heart Foundation, an organization that has sustained the schools since the 1980s. They have worked with the foundation to organize its annual fundraiser for decades. The Sacred Heart Foundation has purchased hundreds of laptops for elementary students, built a commons area and new classrooms at the high school, and renovated the locker rooms in the gymnasium. These are only a few of the many things the foundation has provided for the school and its students.
As a retired art teacher, Joan taught summer classes to children, where they learned the fundamentals of art. She extended her talents in the Quilters Guild and worked with a group of friends to make hundreds of quilts for sick children and soldiers serving overseas.
Joan and Eugene are passionate about supporting humanitarian efforts. They donated one of their commercial buildings in downtown Ville Platte to house the Christian Care and Share Center. The Center provides financial assistance and gives food and clothing to hundreds of families throughout the year. The Fontenot's have been supporters of the Food Net Food Bank affiliate for more than 30 years. During the holiday season, Eugene coordinates the annual Food for Family Food Drive, which collects non-perishable food items, and food boxes are prepared for families, annually.
Eugene's most recent volunteer work is serving as a founding member of the board of directors for the Evangeline Parish Foundation (EPF), an affiliate of Community Foundation of Acadiana. Established in 2018, EPF focuses on improving education and economic development throughout Evangeline Parish. Eugene's fellow board members have said that he brings value and experience to the board that will help rally community leaders to invest in EPF.
The Fontenot's have supported many nonprofit organizations such as American Cancer Society and Relay for Life, Ville Platte Youth Sports Organization, Diocese of Lafayette, Ville Platte High School Boosters Club, and the Jesuit Retreat Center in Grand Coteau.
Leaders in Philanthropy Awards are presented annually to outstanding individuals or couples from each of the eight parishes of Community Foundation of Acadiana's primary service area who have made a philanthropic impact in their communities through substantial charitable contributions to or by attracting substantial contributions for nonprofits, churches or schools.
Community Foundation of Acadiana is a tax-exempt, donor-centric, entrepreneurial foundation in Lafayette, LA. Its core purpose is building legacies and improving communities by connecting generous people to the causes they care about. CFA is south Louisiana's premier philanthropic organization benefiting our region, with a particular focus on the parishes of Acadia, Evangeline, Iberia, Lafayette, St. Landry, St. Mary, St. Martin and Vermilion. CFA is the host of South Louisiana Giving Day, the largest online fundraising event for nonprofit organizations, churches, and schools throughout Acadiana. Learn more at www.cfacadiana.org.