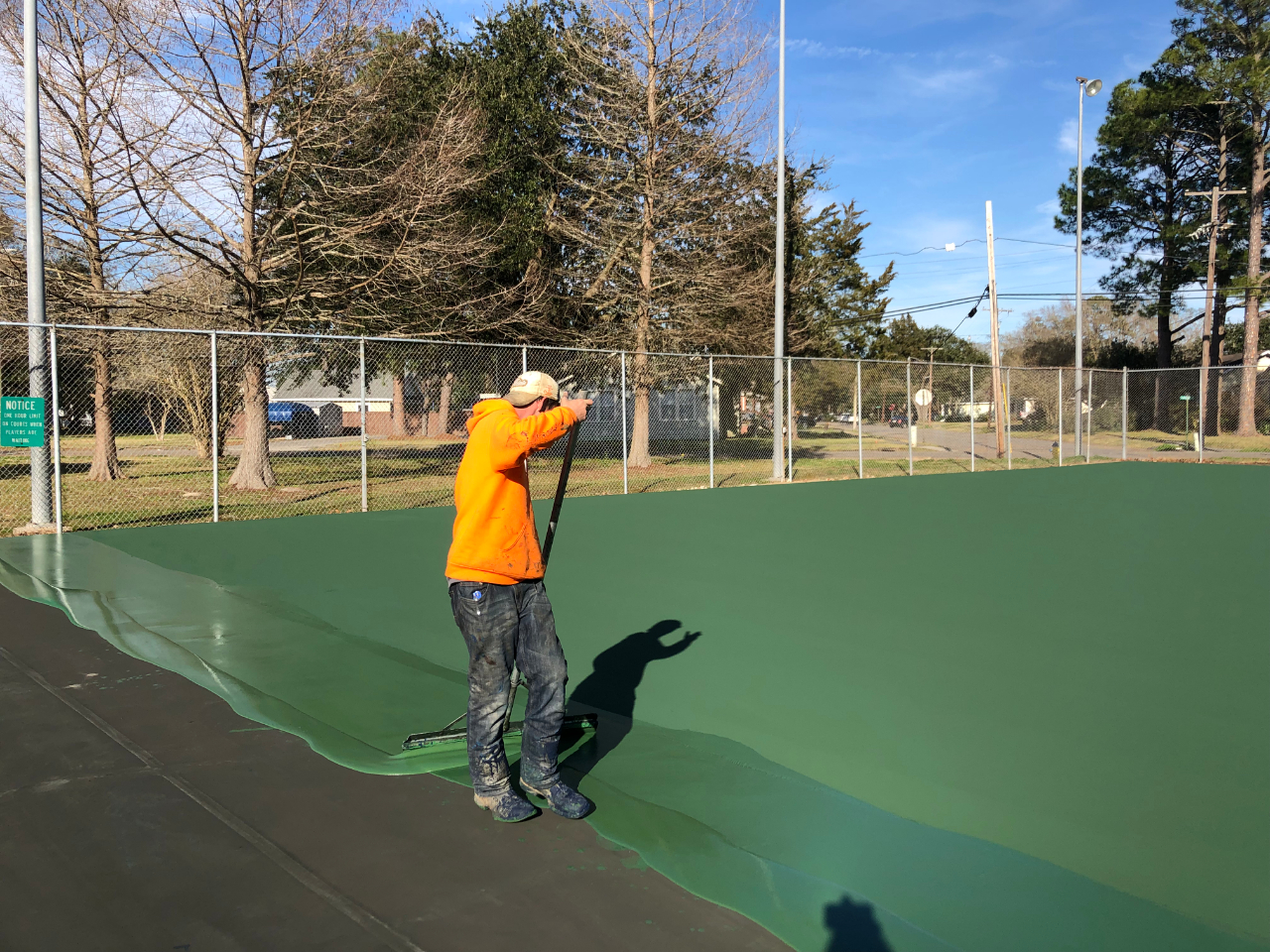 New Iberia, LA – A ribbon cutting ceremony will be held to celebrate the completion of the newly renovated tennis courts in New Iberia. The public is invited to attend the ceremony on Thursday, March 14 at 1:30 p.m. at New Iberia City Park.
In May, Angela Cestia and Jessica Ditch with the New Iberia Parks and Recreation Fund raised more than $30,000 to renovate the tennis courts. Their fundraising efforts were supported by the Acadiana Dragon Boat Festival and South Louisiana Giving (SOLA) Day. SOLA Giving Day is a 24-hour, online fundraising event hosted by Community Foundation of Acadiana.
Many who supported the causes were public and private contributors such as City of New Iberia, Bluefin, On Tap, LHC Group, Acadiana Dragon Boat Festival, Parker and Carrie Templeton, Jonathan and Jenny Schoop, and the family of Eugene Decuir Mixon in his memory. "We saw the need," said Ditch. "Children were outside playing on the courts and we felt they could use a resurfacing."
"The plan is to get our courts used and our parks better utilized," said Freddie Decourt, the Mayor of the City of New Iberia. "This is one of many steps we're taking to do that."
The mission of the New Iberia Parks and Recreation Fund, a fund of Community Foundation of Acadiana, is to revitalize the parks in New Iberia and improve the quality of life for the citizens of our community. The fund is registered and managed under the Iberia On Tap organization.