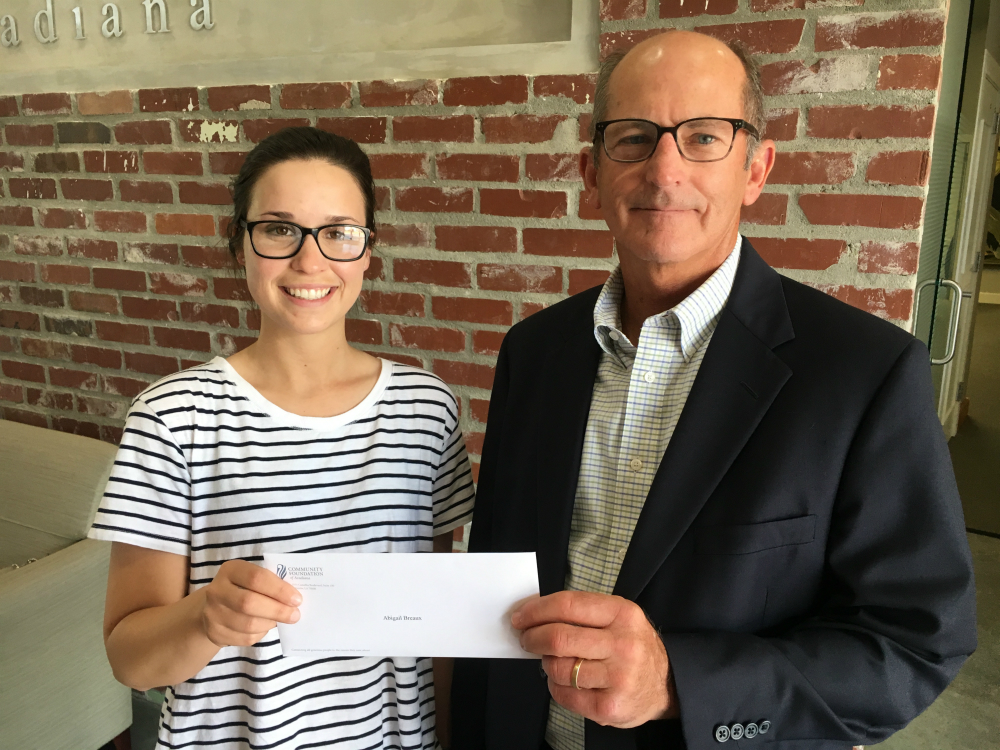 Lafayette, La. – Abigail Breaux of Lafayette is the recipient of a $1,000 scholarship from the Jack Shirley Memorial Scholarship Fund, a fund of Community Foundation of Acadiana. Breaux is a graduate student studying geology at UL Lafayette.
This summer, she will spend eight weeks as an intern with TGS in Houston, Texas. TGS is the world's largest geoscientific data products and services to the oil and gas industry and assist with licensing rounds through the preparation of regional data programs.
Breaux is a graduate of St. Thomas Moore High School in Lafayette. She hopes to pursue a career in the oil and gas industry.
For his effort and his long-time service to Society of Independent Professional Earth Scientist (SIPES), the Lafayette Chapter of SIPES honored Jack Shirley by establishing the Jack Shirley Scholarship Fund in his name.
He was an outstanding geologist who gave generously of his time and service to others in both his professional and private life. His dedication to the profession began when he joined the Lafayette Geological Society in the early fifties.He is remembered as a great and gentle man.
Community Foundation of Acadiana's core purpose is to build legacies and improve communities by connecting generous people to the causes they care about. CFA is one of south Louisiana's premier philanthropic organization benefiting our region, with a particular focus on the parishes of Acadia, Evangeline, Iberia, Lafayette, St. Landry, St. Mary, St. Martin and Vermilion. CFA has realized cumulative gifts exceeding $227.5 million and has made cumulative grants of more than $110.4 million.