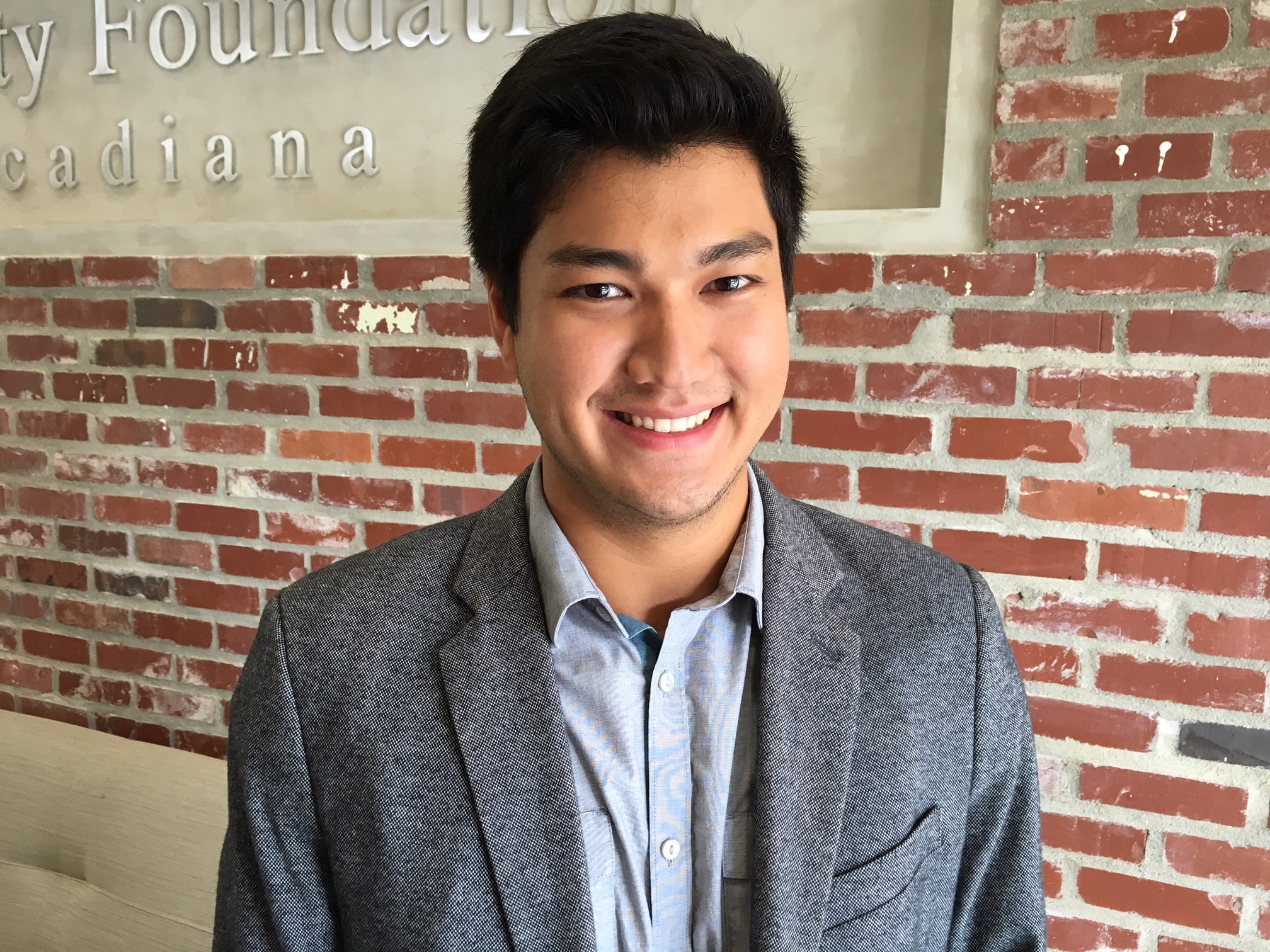 Lafayette, LA – Nikka Khorsandi is the recipient of a $3,500 scholarship given by the Lafayette Parish Medical Society Alliance (LPMSA) Scholarship Fund, a fund of Community Foundation of Acadiana (CFA).
"It's great to see that the community is investing in me and my future as a physician," Khorsandi said.
Khorsandi is a graduate of LSU and Lafayette High School. He is a second-year medical student at LSU Health Sciences Center in New Orleans.Also, he is pursuing a master's degree in public health. "In medical school, I'm learning how to improve an individual and their life, but public health will allow me to look at the community as a whole to see how we can elevate everyone together," he said.
He has been involved in numerous organizations such as an intern at Our Lady of Lourdes,
International Service Learning in Belize, Alpha Epsilon Delta Pre-Medical Honors Society President, Dance Marathon at LSU, Health Corps Free Clinic, Louisiana Primary Care Association,
Geaux Big Baton Rouge Day of Service, Greater Baton Rouge Food Bank, and Youth Oasis Children's Shelter.
LMPSA members established the scholarship to relieve the financial burden of medical school for students from Lafayette Parish.
LPMSA is a nonprofit service organization of physicians and their spouses who are dedicated to advancing the health of Acadiana. The group is committed to promoting health education; supporting health-related charitable endeavors; encouraging participation of volunteers in activities that address health care needs; and extending health-related programs of the Lafayette Parish Medical Society.