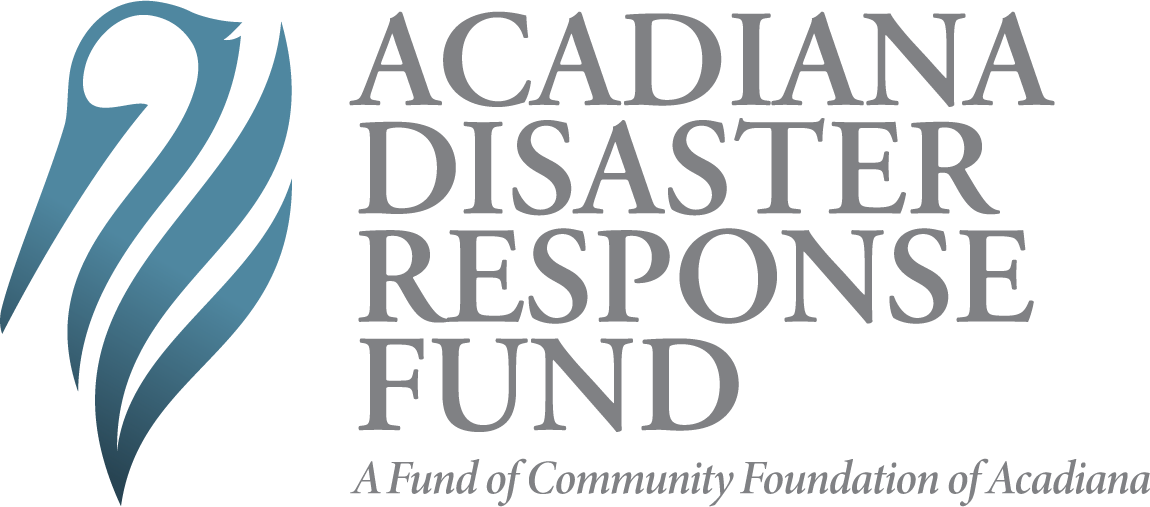 Acadiana Disaster Response Fund
Due to the global health crisis, Community Foundation of Acadiana is activating its Acadiana Disaster Response Fund. This fund will deploy resources to community-based organizations on the front lines of the COVID-19 outbreak in the greater Acadiana Region. Donations will be used to provide support for organizations including nonprofit regional health organizations, government entities, nonprofit organizations, churches, and schools that work with people and communities that are affected by the coronavirus outbreak. As always, CFA provides disaster response services at no charge thanks to our generous Members.
Give from your Donor Advised Fund
As a reminder, consider using your Donor Advised Fund (DAF) at CFA or elsewhere to contribute to the Acadiana Disaster Response Fund. There is no better time to use money that is already earmarked for charitable giving. Click here to initiate a transfer from your Donor Advised Fund at CFA.