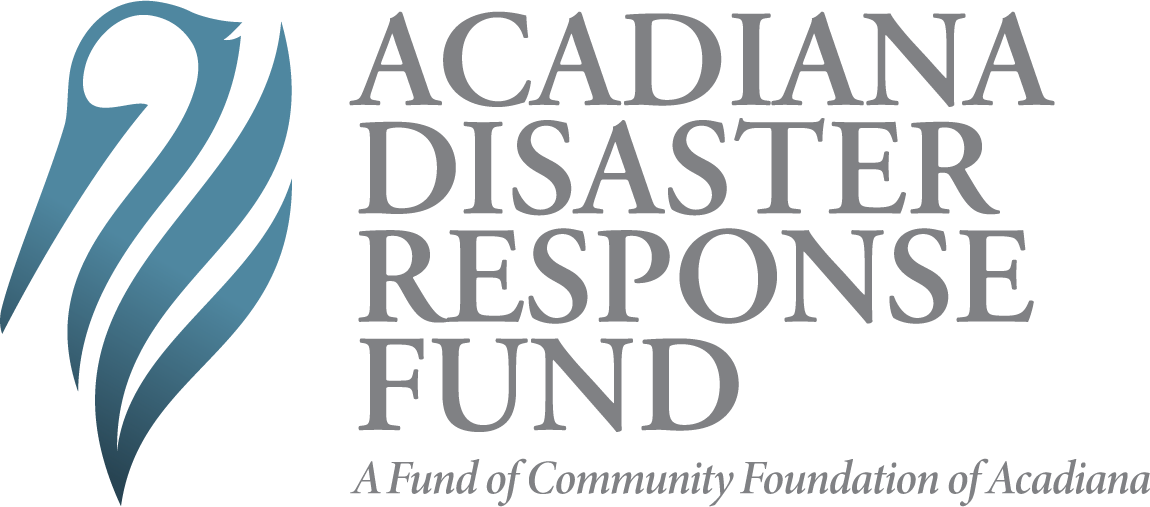 Acadiana Disaster Response Fund
Due to Hurricane Ida, Community Foundation of Acadiana has activated its Acadiana Disaster Response Fund for the federally declared parishes of Iberia, St. Martin and St. Mary. This fund will deploy resources to community-based organizations at the forefront of assisting those affected by this storm. Donations will be used to provide support for organizations including nonprofit organizations, government entities, churches, and schools that work with people and communities affected by this storm. As always, CFA provides disaster response services at no charge thanks to our generous Members.
Give from your Donor Advised Fund
As a reminder, consider using your Donor Advised Fund (DAF) at CFA or elsewhere to contribute to the Acadiana Disaster Response Fund. There is no better time to use money that is already earmarked for charitable giving. Click here to initiate a transfer from your Donor Advised Fund at CFA.
Checks
Make checks payable to: Community Foundation of Acadiana, with ADRF in the memo line. Mail or deliver to: 1035 Camellia Blvd., Suite 100, Lafayette, LA 70508.

Wire or ACH
If you have questions about donating by wire or ACH, please contact Stephanie Burge at sburge@cfacadiana.org.
Questions
For general questions, please email donorservices@cfacadiana.org or call 337.769.4843.
Helping Our Neighbors - More Ways to You Can Give
Our mission statement at Community Foundation of Acadiana is to connect all generous people to the causes they care about. If you are inclined to assist those affected by Hurricane Ida in our state, the quickest way to help them start the road to recovery is to make a financial contribution to trusted organizations that will deploy the money in an efficient and effective manner. Please consider giving to the Hurricane Ida Relief & Recovery Fund which supports the following Community Foundations located in areas most devastated by Hurricane Ida:
Thank you for your consideration. We are and will remain Louisiana Strong!